JOURNEY
In various order essays, you can read about the fact that sports is not a hobby, but a way of life, and victories in sports are, firstly, the achievement of set goals, and secondly, a reward for endeavor.
2019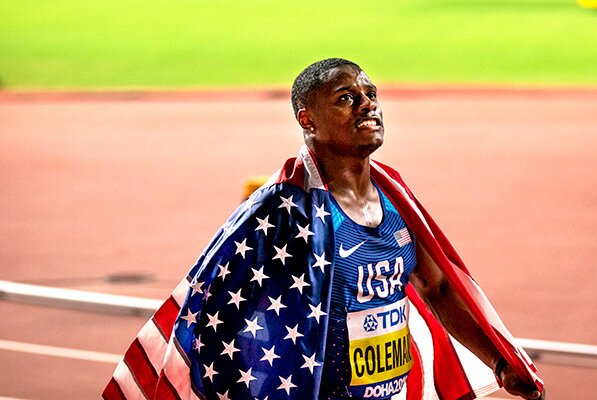 Coleman becomes World Champion winning the 100m final in 9.76 seconds, a new PR.
2018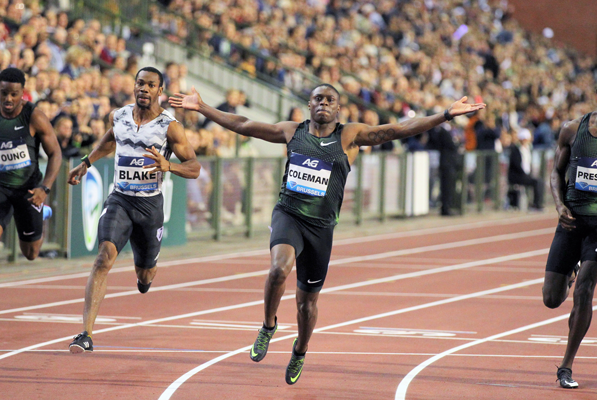 In Brussels, Belgium, Coleman won the Diamond League Trophy clocking a new personal best of 9.79 in the 100m final.
2018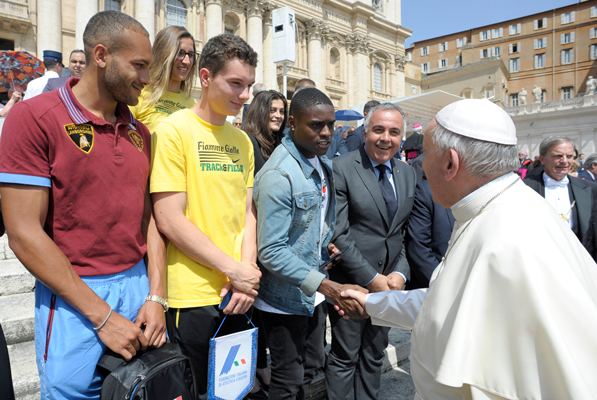 Ahead of the Rome Diamond League, Christian had the opportunity to meet with Pope Francis at the Vatican.
2018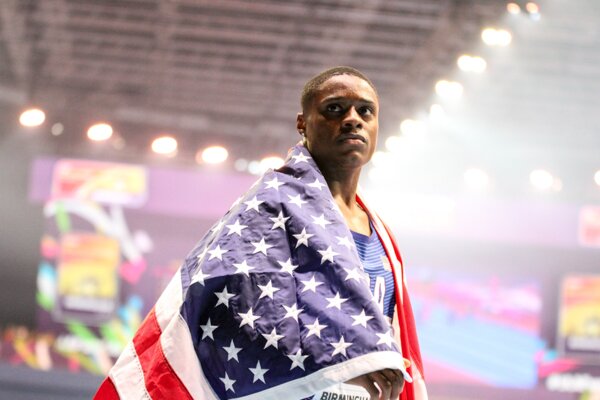 Christian became the World Indoor Champion in Birmingham over 60m with a winning time of 6.37, a new championship record.
2018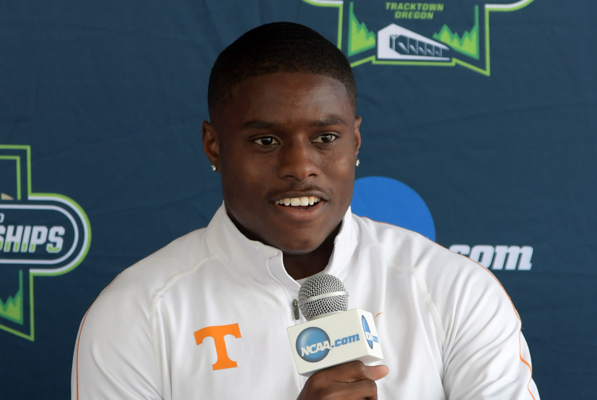 On February 18, 2018, Christian clocked a world record time of 6.34 seconds in the 60m final at the USA Indoor Championships in Albuquerque, New Mexico.
2017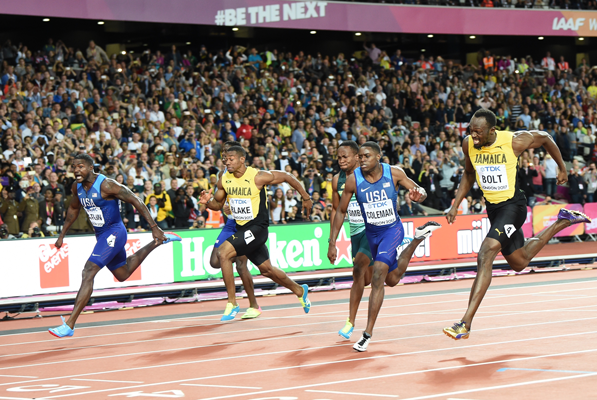 In 2017 in London, Christian won a silver medal at the IAAF World Championships with a time of 9.94 seconds, just behind Justin Gatlin and ahead of Usain Bolt in his final 100 meters race.
2017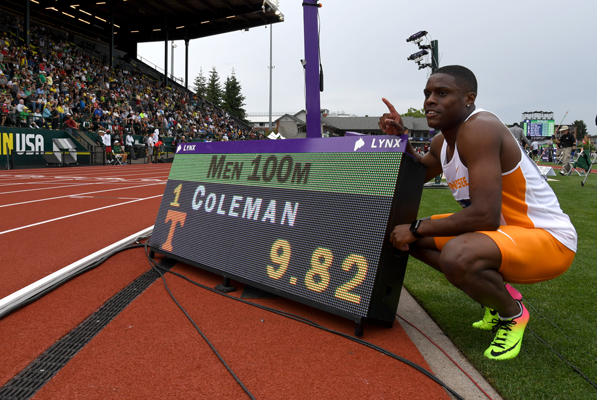 Christian set a new collegiate record in June 2017 when he ran a time of 9.82 seconds in his 100m heat at the NCAA Outdoor Championships.
2017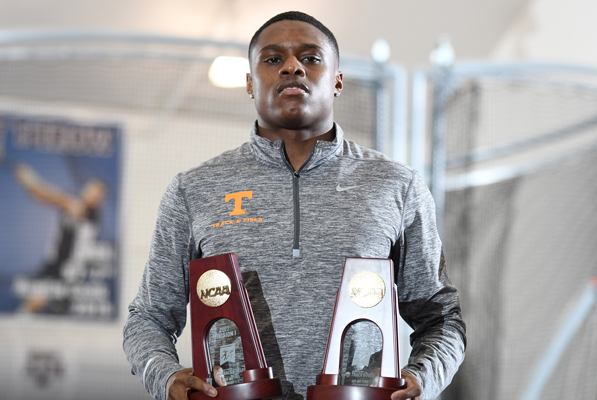 Coleman took gold in both the 60m and 200m events at the 2017 Indoor National Track and Field Championships running 6.45 seconds, tying the collegiate record, and 20.11 seconds in the 200 meters respectively.
2016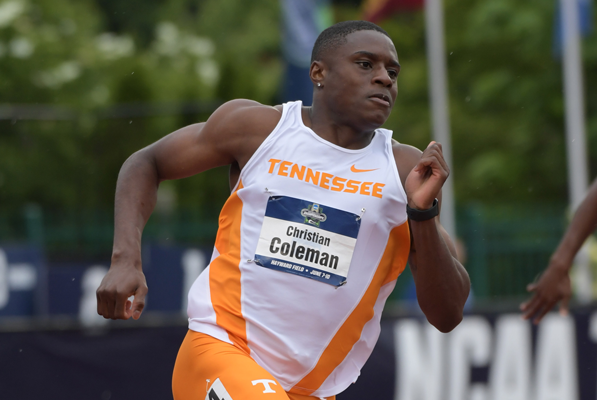 Christian's outstanding sophomore, the season ended with him making the 2016 Olympic team where he competed as part of the USA 4x100m squad in Rio.
2016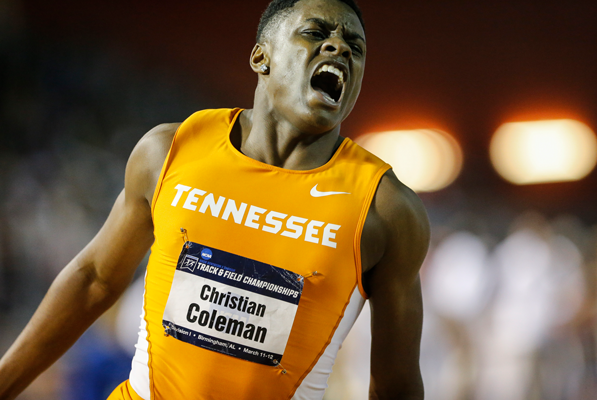 At Tennessee, Coleman was the 60m champion & 200m runner up at the 2016 SEC Indoor Track and Field Championships. He then went on to win the 200m at the National T&F Indoor Championships.
1996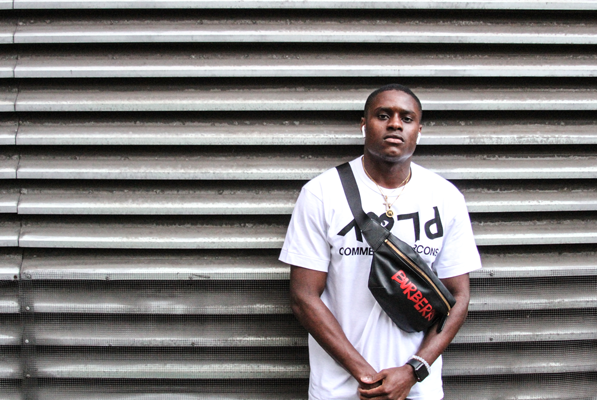 Christian was born on March 6, 1996 in Atlanta, Georgia, the same year as the Atlanta Olympic Games.